What is U-Pick Blueberries
The best time to pick blueberries in Alabama is during the months of June and July. The climate in Alabama is perfect for growing blueberries and the berries are usually plump and juicy. U-pick blueberries is a fun activity for the whole family. You can pick your own berries and then take them home to make pies, jams, or just eat them fresh. The cost of picking your own berries is usually cheaper than buying them at the store. And, you can be sure that the berries you pick are fresh and delicious.
Why U-Pick Blueberries at Farms Are Great For Your Family
Blueberries are a delicious and healthy fruit that can be enjoyed by the whole family. What's more, picking your own blueberries at a local farm is a great way to spend some quality time together outdoors.
Here in Alabama, we are lucky to have many great farms where you can go and pick your own blueberries. This is a fun activity for all ages and a great way to get some exercise too.
Picking blueberries is also a great way to support local farmers. When you buy blueberries from a supermarket, you have no idea where they came from or how they were grown. But when you pick them yourself, you can be sure that you are getting fresh, healthy fruit that has been grown with care.
So next time you are looking for a fun family activity, head to your local farm and go pick some blueberries!
Below Are The Top Farms For U-pick Blueberries In Cowarts
Turner South Farm
1996 North Union Avenue, P.O. Box 35, Ozark, AL
View on Map
(334) 774-5242
Four R Farms
5255 South County Road 85, Slocomb, AL, 36375
View on Map
(334) 886-3394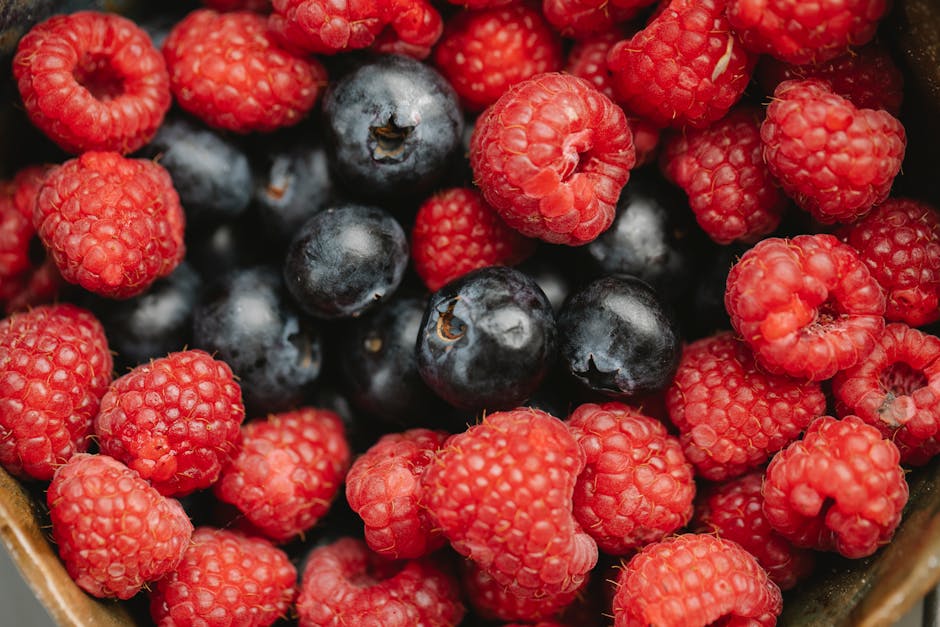 Closeup heap of delicious fresh raspberries and blueberries picked from garden placed in bowl during harvest season in summer
. Image from Pexels.
We have a detailed article about how to preserve blueberrie or what to do with blueberries especially some delicious recipes ideas
Conclusion
If you're looking for a fun activity that also allows you to get your hands on some delicious blueberries, then you should definitely go for a U-pick in Alabama, United States. Not only will you be able to enjoy the lovely scenery, but you'll also be able to learn about the different methods of picking blueberries in Alabama. Plus, the price is usually very reasonable, and you'll be able to take home a good amount of blueberries.
Welcome to my blog! My name is Genevieve Stevens, a farmer with a deep love for agriculture and local-fruits. I have been growing and harvesting a wide variety of fruits, from apples to oranges, and everything in between. I am passionate about sharing my knowledge and experience with others. Through this blog, I provide tips and guidance for growing and caring for fruit trees, as well as recipes and ideas for cooking and baking.